No one ever claimed that life would be easy. Even Jesus said, "In this world you will have trouble. But take heart! I have overcome the world." Where do you turn when life takes an unexpected turn? When life is changing and you wonder how you will survive, you need hope; Living Hope. Romans 15:13: "I pray that God, the source of hope, will fill you completely with joy and peace because you trust in Him. Then you will overflow with confident hope through the power of the Holy Spirit."
God's Word has the answers to life's most difficult questions, and His Spirit brings comfort, clarity, and guidance. Living Hope Support Groups are designed to help participants gain personal and spiritual awareness, and to learn how to apply what they have learned. The curriculum is sometimes video-based with interviews of skilled professionals and people who share their experiences, and always includes a take-home book for further reference.
Living Hope Support Groups provide a safe place to come together with others sharing your experience to share stories and struggles. There is something comforting about connecting with people who understand what you are going through because they have traveled a similar journey. (2 Corinthians 1:4) Together, we are united through God's Spirit to discover biblical answers and direction resulting in hope.
Prayer Warriors
INTERCESSORY PRAYER GROUP
Meets Tuesdays at 6:00pm Beginning Apr. 19 // Starting Point
"If you have [living] faith the size of a mustard seed, you will say to this mountain, 'Move from here to there,' and [if it is God's will] it will move, and nothing will be impossible for you." (Matthew 17:20)
Are you facing what appears to be an immovable situation that you hope God will breakthrough?
Prayer Warriors group meets weekly with intercessors available to pray for your individual requests. The group also prays together over a weekly list of needs from personal to global.
Is God calling you to join us as we battle from our knees until we witness God's victory? Additional prayer warriors are always welcome.
No registration required.
Breaking Free
Uprooting destructive habits and thought patterns
Meets Tuesdays Beginning Apr. 19 // Room 217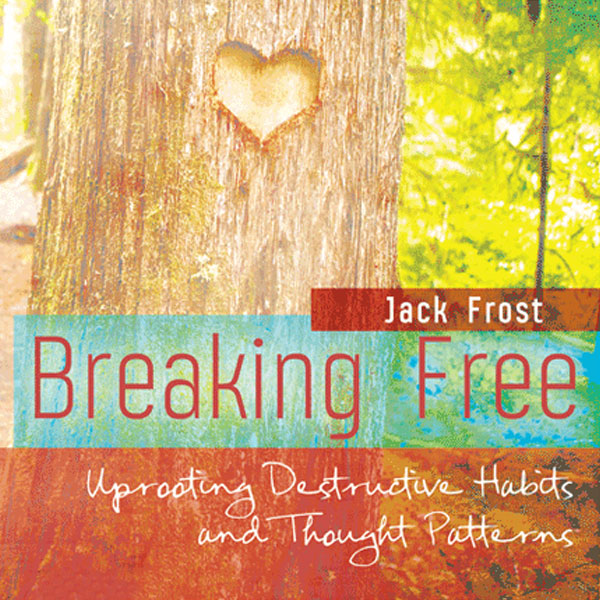 This series deals with fleshly strongholds or "root issues." These strongholds are destructive habit structures of thinking. They produce anger, lust, poverty, sickness, manipulation, insecurity, and emotional pain These resulting behaviors can all be exposed at their root source and cut off.
Strongholds are habit structures of thought that exist in the area of our souls.  They are so hidden within our souls that they have the ability to influence the thought patterns of our lives.  Our childhood wounds and experiences create these ungodly beliefs in us, which lead to the strongholds and incorrect views of God in our lives.
Strongholds have a sick core, or center, like a boil, that sends forth poison in a person twisting thoughts and feelings throughout the soul. This series will help you discover true freedom as you break free from the strongholds that have held you bound.
The ten sessions include:
Sea of Fear: Freedom From Entanglements
Characteristics of Strongholds
House of Pain: Foundations of How A Stronghold is Built Pt 1
Foundations of How a Stronghold is Built Pt 2
Principles of Laws of Relationship Pt 1
Principles of Laws of Relationships Pt 2
Breaking Free of Bitter Root Expectancies
Renewing the Mind for Supernatural Breakthroughs
Principles of Freedom
Principles of Freedom: Dying to the Process
Registration Fee: $20 // Scholarships available.
Conquer Series
Men's Battle for Purity
Meets Tuesdays at 7:00pm Beginning Apr. 19 // Room 212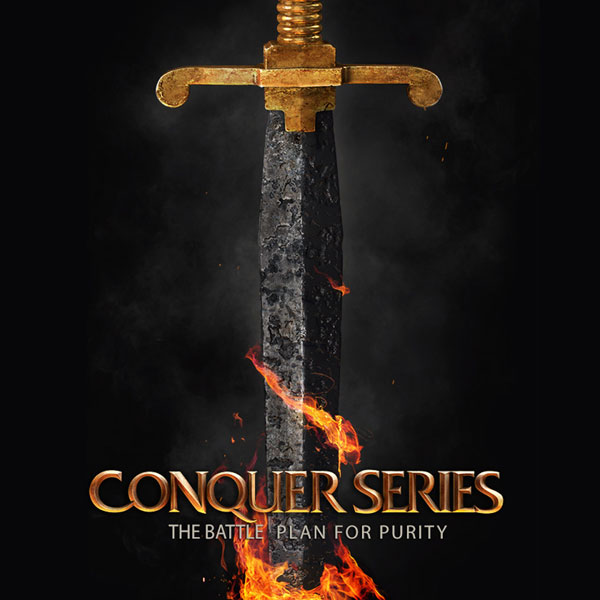 Try smarter, not harder.
Let's face it. You've been trying harder and it hasn't worked. What starts out as a moral problem quickly becomes a brain problem. Often, men who've tried to quit have failed because they don't understand the brain. Understanding the brain is so important in this battle. Men in sexual bondage go through a cycle of triggering, ritual, and acting out. Discover how to renew your mind and break destructive patterns.
Registration Fee: $30 // Scholarships available.
DivorceCare
Meets Tuesdays at 7:00pm Beginning Apr. 19 // Room 220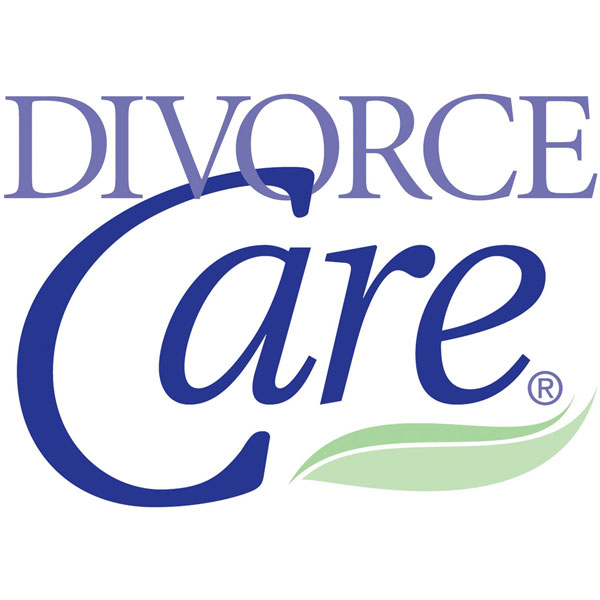 DivorceCare is a special weekly support group and seminar conducted by people who understand what you are experiencing. You will learn how to deal with the pain of the past and look forward to rebuilding your life.
Support Groups
Become part of a small support group of people who are also experiencing separation and divorce.
Meet others who understand what you are feeling and who will be able to offer you encouragement.
Talk about the information presented during the DivorceCare seminar.
DivorceCare Seminar
DivorceCare features 13 dynamic video seminars featuring 32 renowned experts on divorce and recovery.
Begin attending DivorceCare on any week.
Each session is "self-contained," and you can continue through the next cycle to view any of the topics you have not seen.
Registration Fee: $22 // Scholarships available.
Finding Hope
Meets Second and Fourth Thursdays at 6:30pm // K-Chapel (room 118)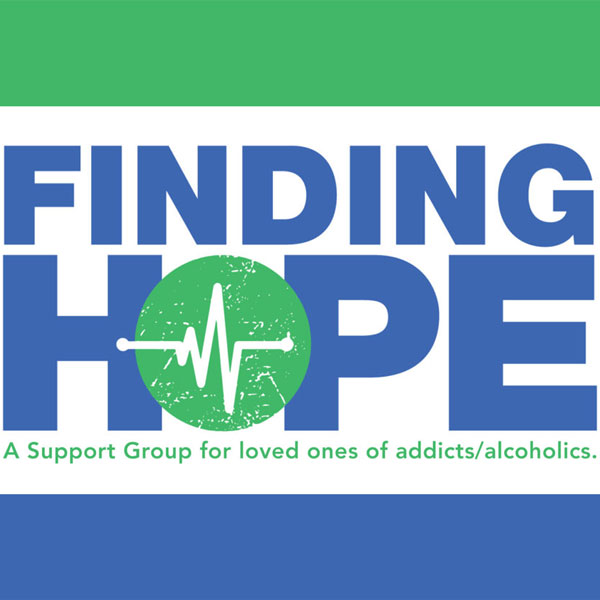 Worry. Fear. Pain. You think something might be wrong with your loved one—your son or daughter, your husband or wife, your mom or dad—but you can't be sure. Can it just be a phase they're going through, or can it be something worse? Can it even be addiction? Are you looking for a place to find education, inspiration and a community of others that are dealing with the same issues? If so, Hope is Alive Ministries wants to invite you to attend our family support groups, called "Finding Hope." Each week you will have the opportunity to learn more about addiction, find tools to the help those you love and find hope to help you as you journey down this treacherous road. Don't miss this opportunity to find the HOPE you've been searching for.

Registration: no fees.
GriefShare
Meets Tuesdays at 7:00pm Beginning Apr. 19 // Room 219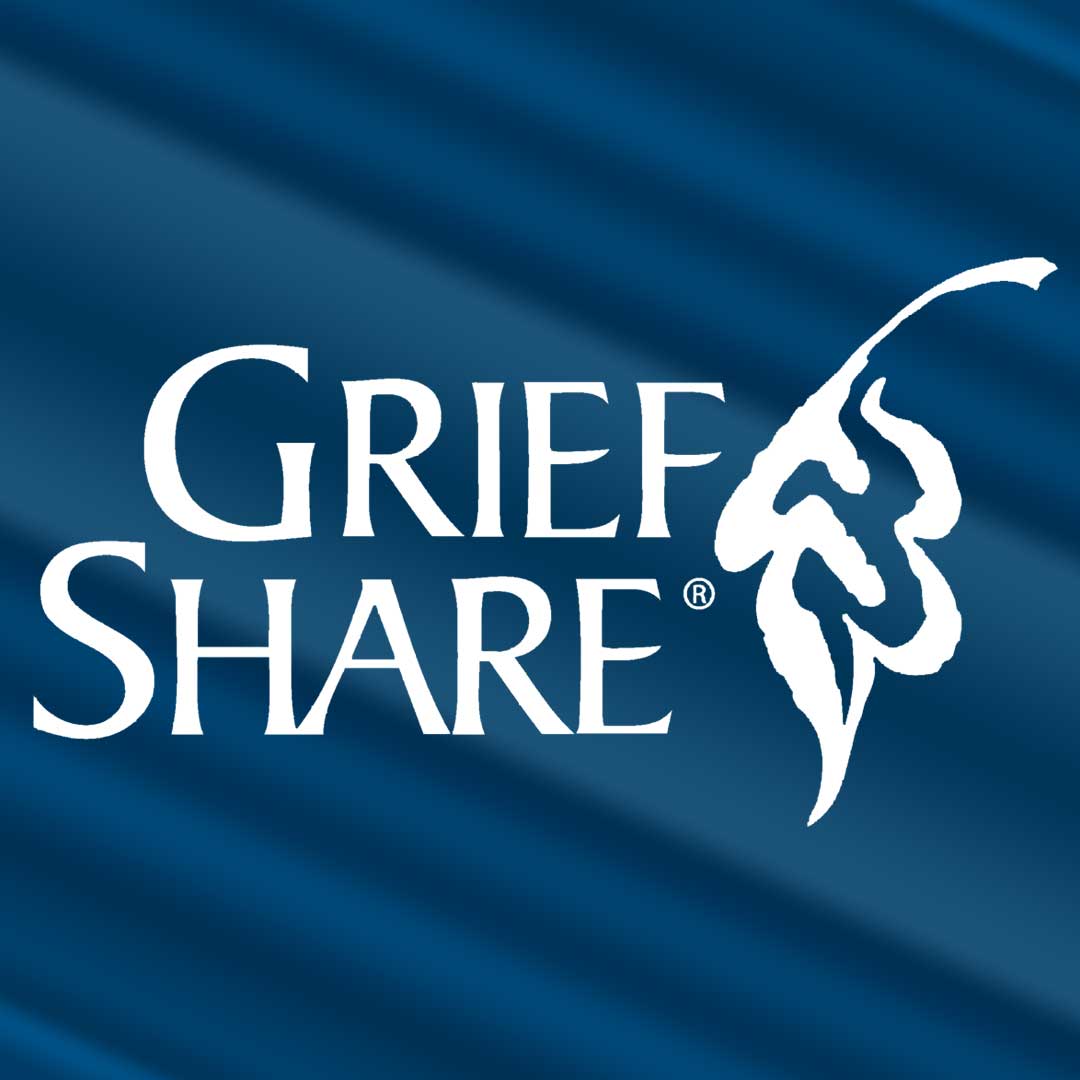 Facing Tomorrow
GriefShare is a special seminar and support group for people grieving the loss of someone close. This group is sponsored by people who understand what you are experiencing and want to offer you comfort and encouragement during this difficult time.
Each GriefShare session includes a video seminar and group discussion. The videos feature top experts on grief recovery, dramatic reenactments about living with grief and real-life stories of people who have experienced losses like yours. During the small group discussion time, you'll have the opportunity to interact with others who have experienced a recent loss, learn about their experiences and share your own. A GriefShare workbook assists you with note taking, journaling and grief study.
When to Begin
You are welcome to begin attending the GriefShare group at any session. Each is "self-contained," so you do not have to attend in sequence. You will find encouragement and help whenever you begin. You will be able to continue with GriefShare through the next cycle and view any of the videos you have not seen.
Registration Fee: $20 // Scholarships available.
Life Recovery
Meets Tuesdays at 7:00pm Beginning Apr. 19 // Room 215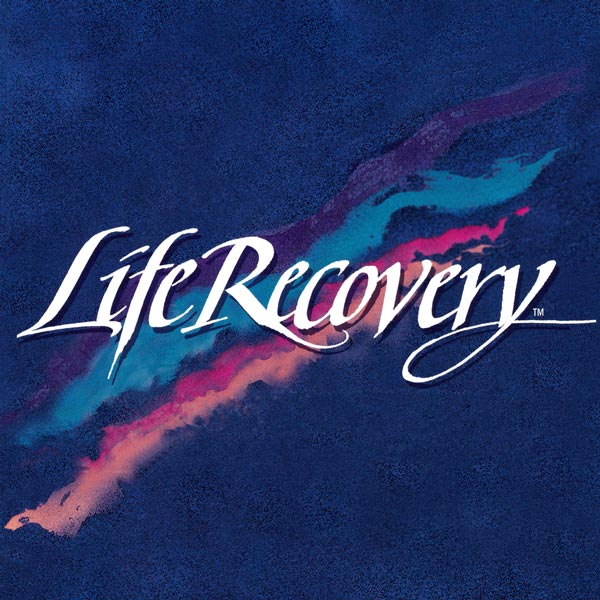 We believe everyone can benefit from a Life Recovery experience. We all have struggles in life, struggles with addictions, food, depression, anxiety and relationships to name a few. This twelve step support group uses the Life Recovery Bible and Workbook to provide a biblical guide through the 12 steps. Take the first steps to transformation: from death to life, from addiction to recovery in the supportive environment of a caring group of like minded companions.
"Although the path of recovery involves hard and sometimes painful work, it is worth the effort. God will meet us on this path as we become willing to take each step toward new life. As we apply ourselves, we lose our old coping mechanism of excessive consumption and experience spiritual growth. Honesty, humility, and courage are components of the vital faith that can allow us to face any circumstance, difficulty, or feeling with grace and strength." (The Life Recovery Workbook)
Registration Fee: $20 // Scholarships available.
Managing Anxiety: Yours & Theirs
Meets Tuesdays at 7:00pm Beginning Apr. 19 // Room 216 // Zoom option available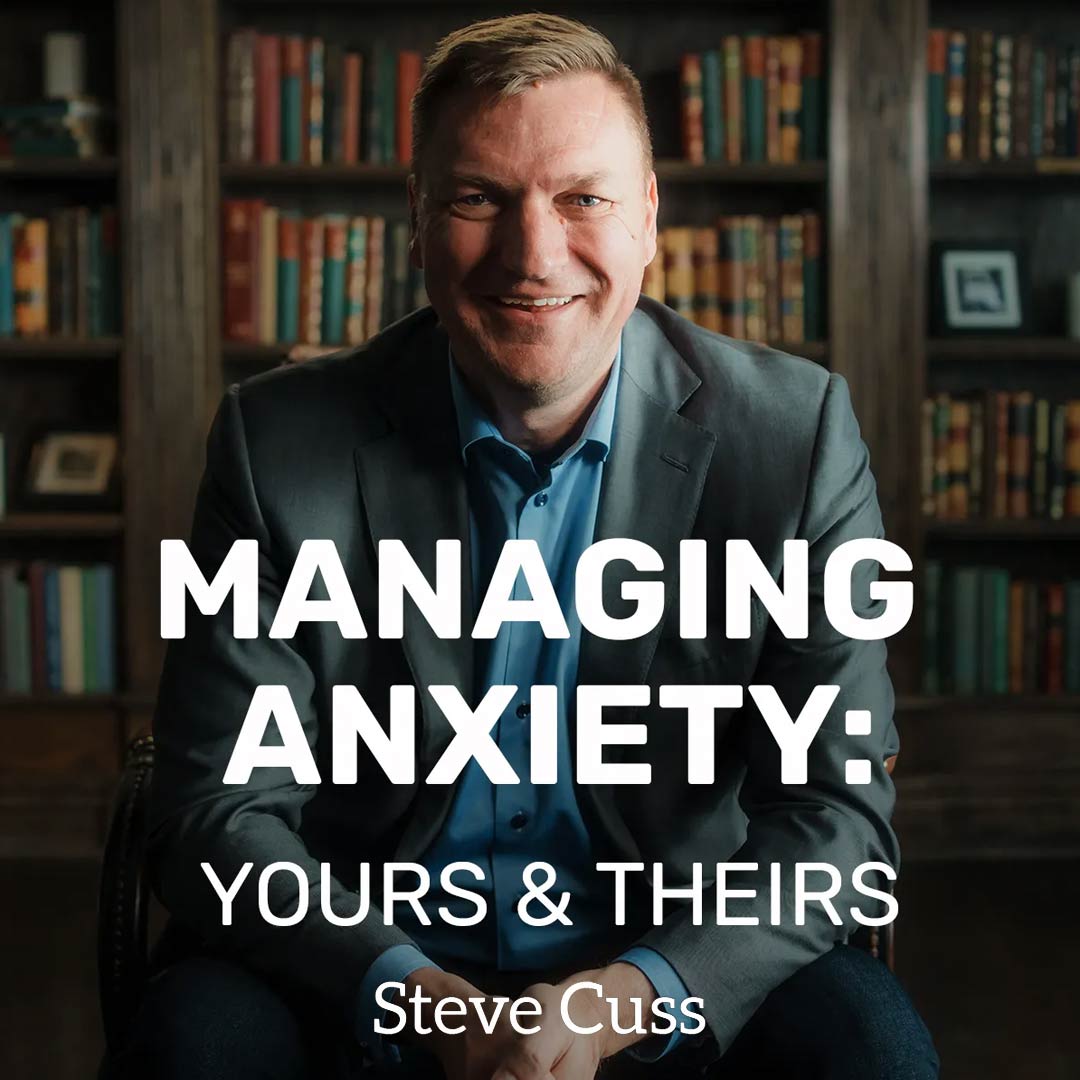 Reactivity is contagious. It spreads within us as individuals until it becomes unmanageable, and it spreads like wildfire between people. Reactivity keeps us from encountering deep peace and freedom and it causes relational damage and stuck patterns.
But it doesn't have to be this way. With some careful observation, diagnostic tools, and practical habits, you can learn to flip the power dynamic and move from being managed by anxiety to managing it. You can lower reactivity in yourself and others and displace your anxiety with peace. You can be calm, aware, and present.
Anxiety carries a message that keeps you stuck and trapped, but you can learn to notice when you are living by that message of anxiety and replace it with a true belief of freedom and peace.
This 7-week series includes a notebook. Each 20-minute video session is followed by discussion and action steps along with additional tools to help participants have victory over anxiety in very practical ways.
Registration Fee $20 // Scholarships Available
The Daniel Plan
MEETS Tuesdays at 12:00pm BEGINNING APR. 19 // via Zoom
The Daniel Plan is a healthy lifestyle program framed around abundance, not deprivation. Centered on five essentials – faith, food, fitness, focus, and friends, this series will launch your journey to health. You will enjoy eating delicious whole foods; food grown on a plant, not man-made products created in a plant. Start by bringing in the good, and with a healthy choice, you will begin to feel better.
Registration Fee: $10 // Includes study guide.
Victory in the Valley West (VV West) Cancer Support Group
first Thursday of the month at 6:30pm BEGINNING May 5 // K-Chapel (Room 118)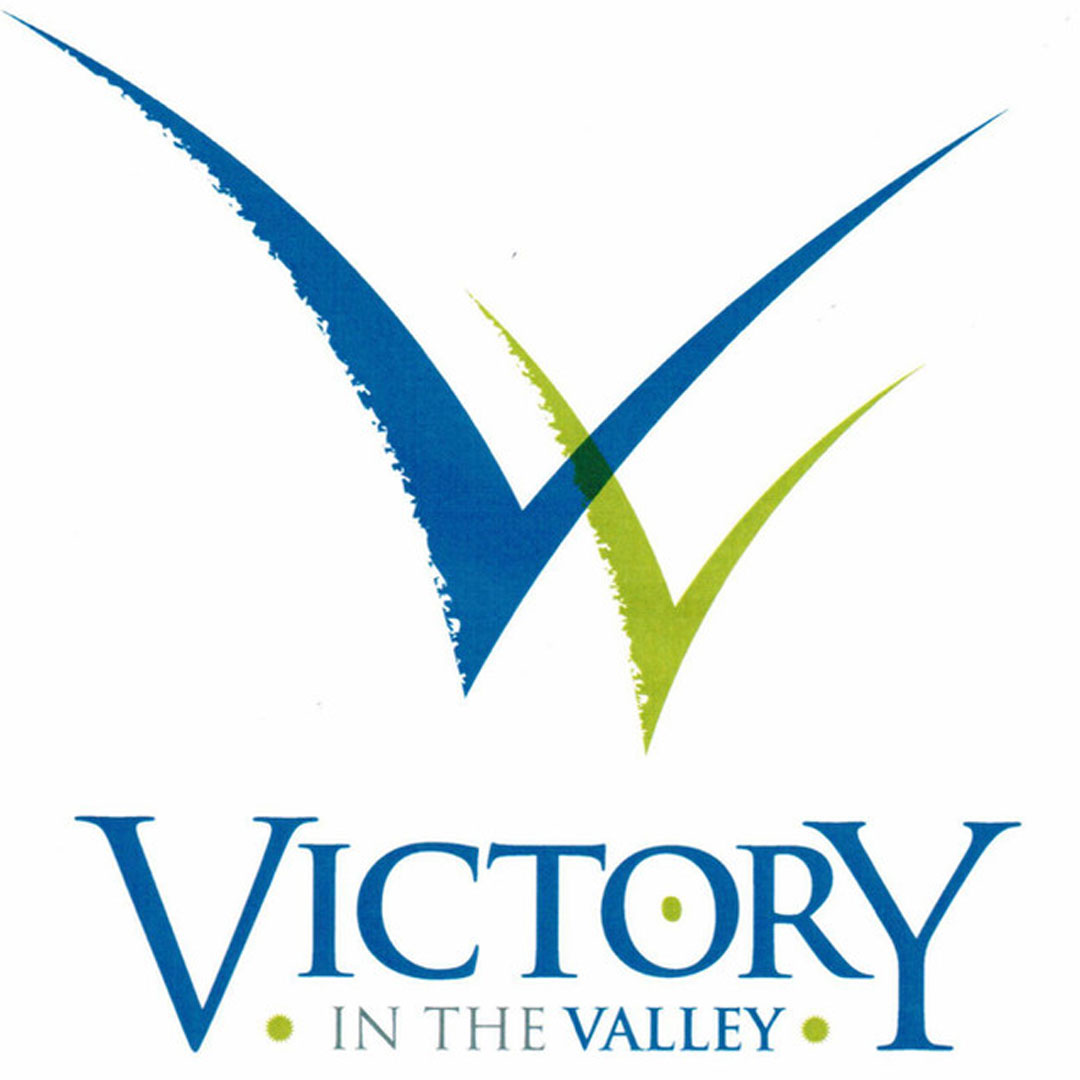 Living with a cancer diagnosis is often one of the most stressful experiences in someone's life.  Coming together with other survivors and supporters helps many people cope with the different aspects of cancer and treatment by providing a safe place to share concerns, learn from one another, and work through the various challenges associated with cancer.  No one should have to feel alone on their cancer journey.  This group is open to patients and survivors of any type of cancer, and their caregivers/supporters.
Central Career Services
Where Faith, Hope, and Resumes Come together
Currently Not Meeting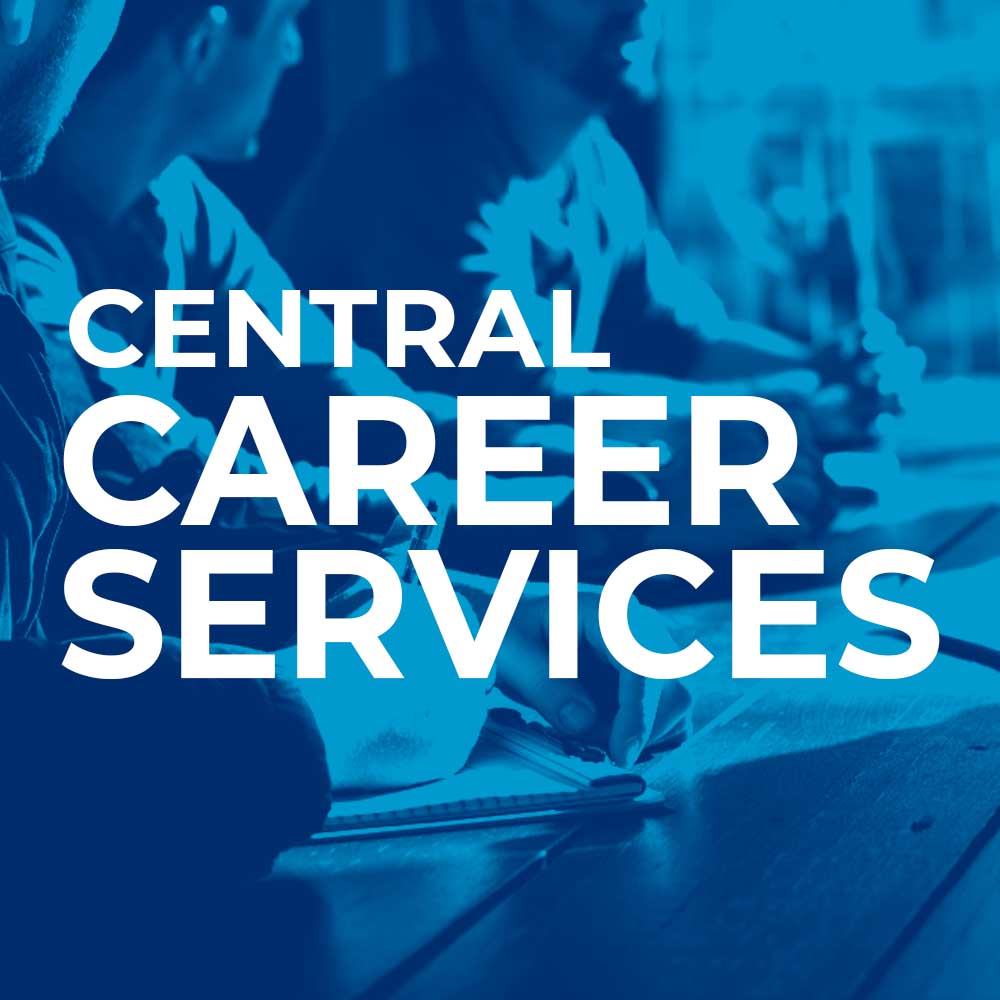 A common question that children are asked is, "what do you want to be when you grow up?" Answers to that question sets in motion a chain of events that involves planning for, preparing for, landing and keeping a job. So what happens when that job disappears? For many, losing a job understandably triggers a wide range of emotions including: fear over how one's needs will be met; shame over not having a job to identify with; failure, whether or not the job loss was preventable; and loss of faith – 'how could God let this happen?'. These emotions are often joined by feelings of grief and sorrow. If this has happened to you, the good news is – there is hope.
The traditional responses to job loss – conducting job searches, updating resumes, networking with former and potential colleagues – don't address the emotional toll this situation brings. Job loss pain can be debilitating and often interfere with the mechanics of the job search experience. Many who have gone through job loss, recognize the value of having someone to confide in, someone to walk through the ups and downs of job searching, someone to affirm that you will get through this. And while the spirit tells us that 'someone' is our Lord and Savior, we also long for human empathy, support and encouragement.
If job loss has you feeling any or all of these emotions, you are invited to join the Central Career Service Care Group. These weekly group sessions provide an opportunity for you to express all of the emotions you are feeling as you face unemployment. God's Word is the foundation of all discussions, where members will find truths leading to encouragement and hope. While there is a Bible-based discussion outline, group sessions will be flexible to meet group members' needs as they may arise. This group does not replace the traditional job search steps but will provide a safe place to navigate your emotional struggles and provide reason for hope.
Registration: No fees.
GriefCare for Kids
Currently Not Meeting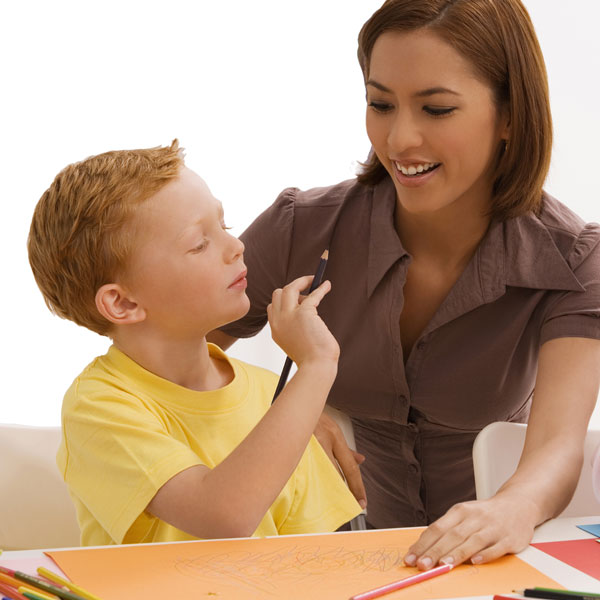 GriefCare for Kids is a special group to help children ages 5-12 gain the coping skills necessary to progress through the grief process in a healthy way. At our weekly group, kids make friends with other kids who are also experiencing grief from the death of a parent or other loved one. A combination of games, crafts, activities, and music create a caring and safe atmosphere where children feel free to have fun with friends and to be themselves and then in time to share parts of their story. Caring adults help the kids understand death from God's perspective and help them process their feelings so that they won't end up carrying unresolved grief into adulthood.
Click here to download the registration form and bring it to class.
Growing Through Illness
Currently Not Meeting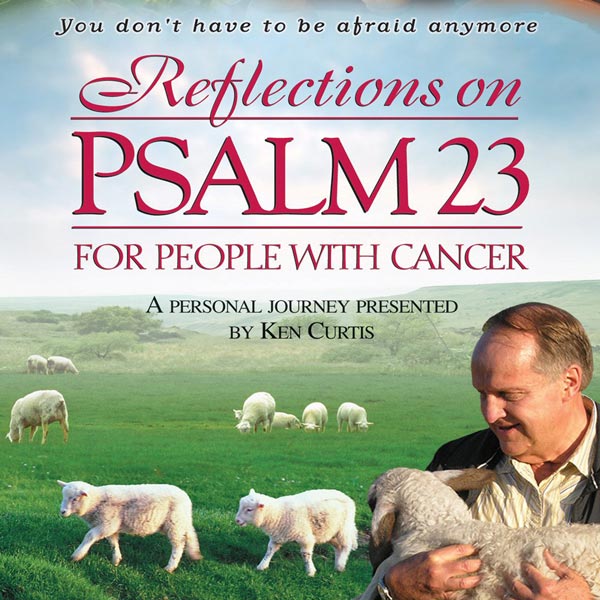 Growing through Illness is a Bible-based support group for anyone experiencing a life-changing illness and for their caregivers.
The Vital Prescription: Courage + Comfort = Hope
Eight minute video selections are viewed weekly from one of the following series: "Reflections on Psalm 23," "Reflections on the Lord's Prayer," and "Reflections on the Beatitudes," by Dr. Ken Curtis. Ken Curtis was diagnosed with advanced stage cancer with little prospect for survival. He pursued a combination of traditions and alternative medicine, undergirded by a strong spiritual dimension and prayer support team. These meditations provide a combination of candid personal experience of what it means to battle cancer and other illnesses along with spiritual resources that point a way to find blessedness out of brokenness.
Each one hour session includes:
8 minute video selection
Prayer
Sharing
Spiritual and emotional support
Registration Fee: $10 // Scholarships available.
Healing the Wounded Heart
Currently Not Meeting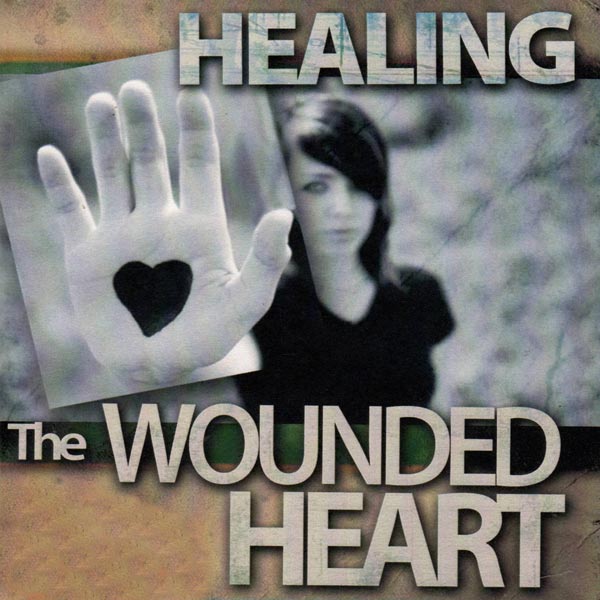 Healing the Wounded Heart will discuss the greatest destroyer of the home; rejection, but we will also discuss many other facets of wounding that leave strongholds in our thinking that lead to broken homes, dysfunctional families, broken relationships, and alienation from God. This series will address the road to healing, and a deeper communion with God through means of the Word of God, the People of God, and the Spirit of God.
Registration Fee: $25 // Scholarships available.
Hope For Hurting Wives
Currently Not Meeting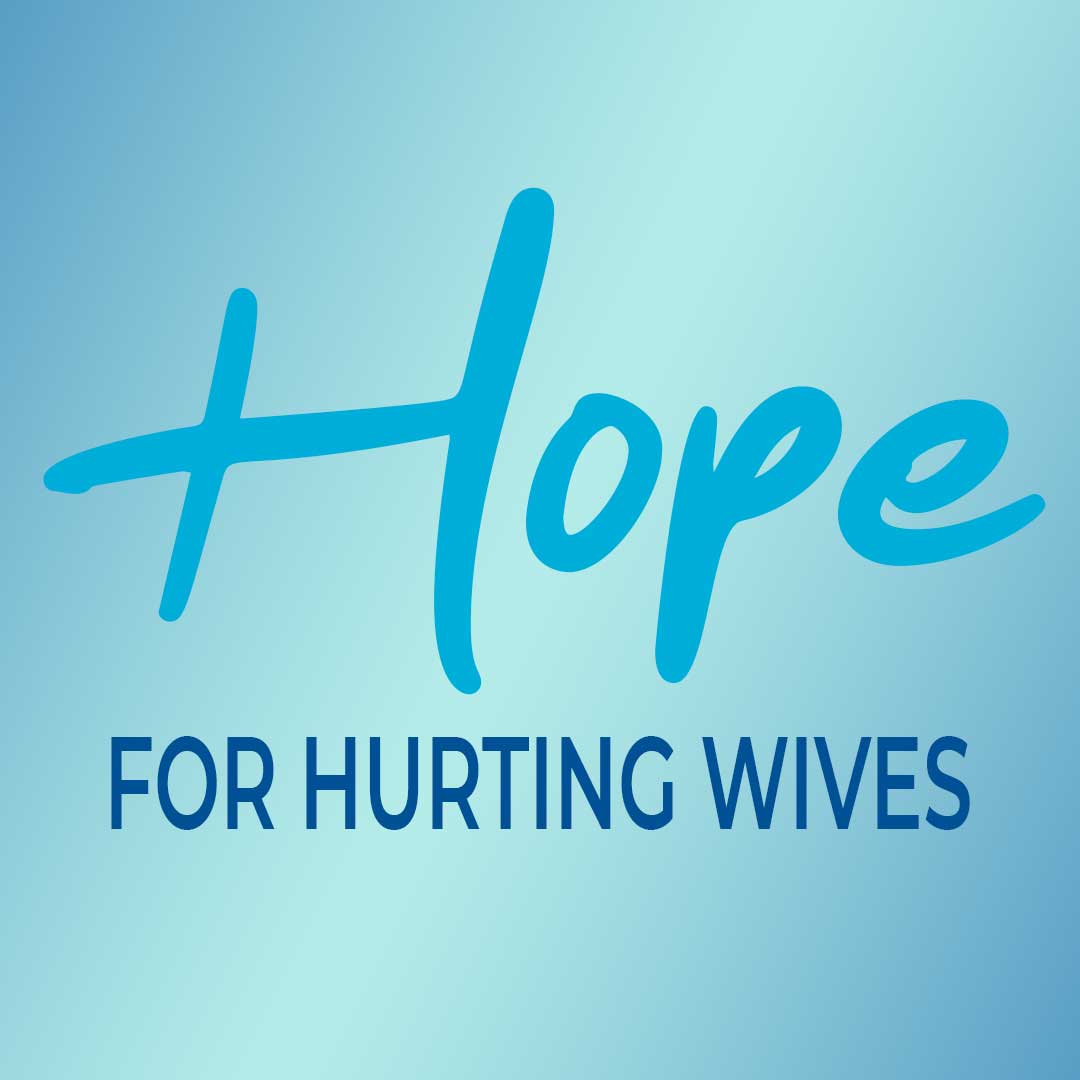 Sometimes life doesn't turn out the way we expect. Neither do our marriages. After the honeymoon ends, some women find themselves in challenging—maybe even difficult marriages. Marital relationships can be complicated. The DVD curriculum used for this group, "Living and Thriving In A Not So Perfect Marriage," will teach you how to use these Relationship-Changing-Principles in your difficult marriage:
Principle 1: Understand Difficult Marriages
Principle 2: Understand Scriptural Truths
Principle 3: Change Yourself, Not Him
Principle 4: Detach With Love
Principle 5: Nurture Yourself
Principle 6: Face Your Fears
Principle 7: Speak the Truth In Love
Principle 8: Set Boundaries
Principle 9: Make Your Children A Priority
Principle 10: Enter God's Rest
Registration: $10 // Scholarships available.
Knowing Christ in Me
Currently Not Meeting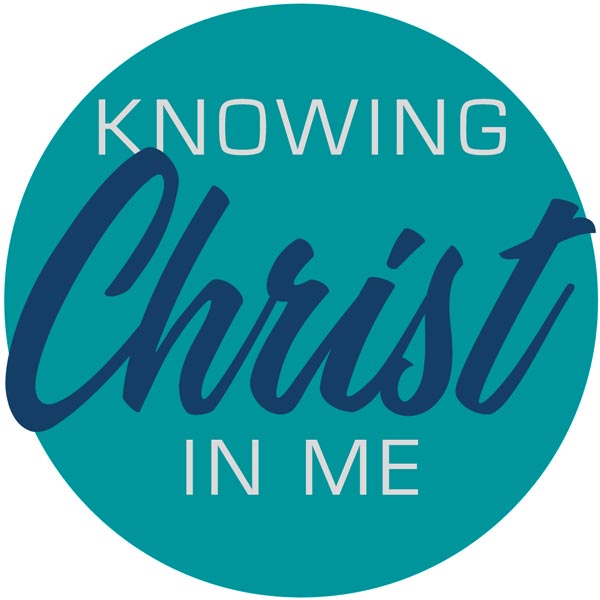 Knowing who we are In Christ produces renewed freedom as we learn to live from the abundant life that Christ provided us rather than trying to produce that life through our own efforts. Love, acceptance, provision, courage, value and other essential characteristics are already ours in Christ and we simply need to uncover and embrace them. At the same time, we come to recognize that we have an enemy whose purpose is to steal, kill and destroy us through lies that he plants in our minds. When we know the truth from God's Word about who we are in Him, we disarm the devil because we do not look to anyone else to affirm us but are secure as the Masterpieces that God designed us to be. We can cease striving and learn to rest in the peaceful unfolding of our true selves. Interactive discussions and audio visual illustrations enhance each unique session. Registration is $20 for 13 sessions and includes a workbook. Led by Pastor Cheri Clark, Dana Bannister, and Lori Little.
Registration Fee: $20 // Scholarships available.
Marriage on the Rock
God's Design for Your Dream Marriage
Currently Not Meeting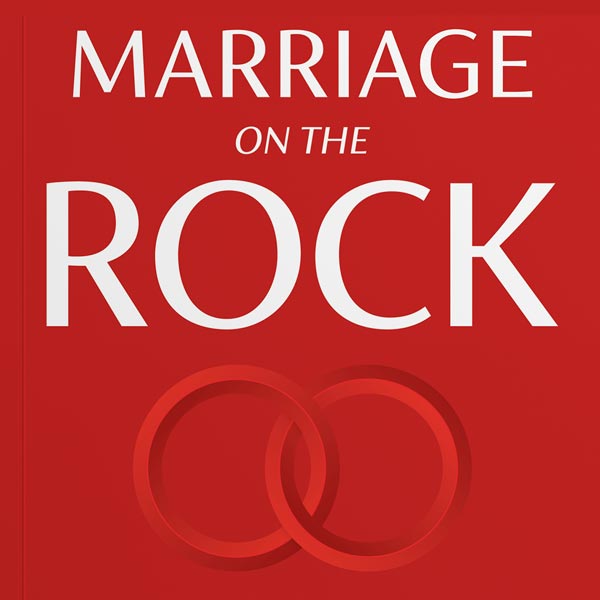 Marriage doesn't have to be full of frustration and disappointment, you can have a passionate relationship that will stand the test of time.
From communication to money to sex, Marriage on the Rock clearly deals with all the major issues a couple will encounter. Topics covered include:
Why no person can meet your deepest needs
How to make marriage a top priority
How to understand and meet your spouse's needs
The different ways men and women communicate
How to achieve maximum sexual pleasure
Skills for raising great kids even in a blended family
Whether you've been married for years or just preparing for the journey, Marriage on the Rock can turn disillusioned, divorce-bound marriages into satisfying dream relationships.
Registration Fee: $25 // Scholarships available.
Single & Parenting
Currently Not Meeting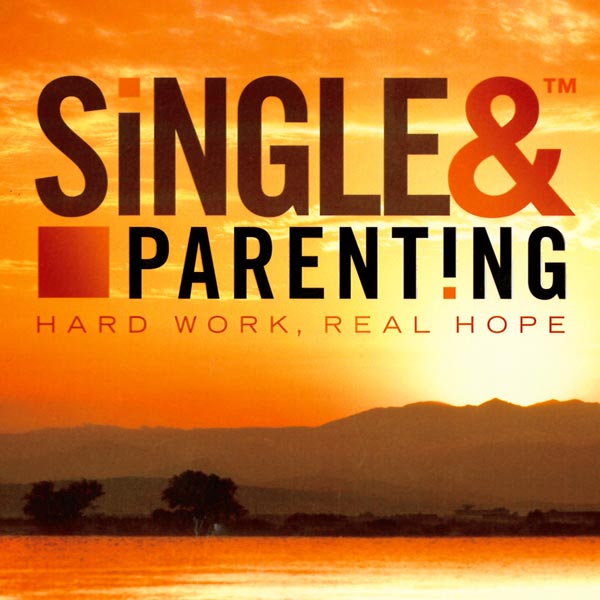 Other people don't truly understand how tough it is to be a single parent – day after day after day. Single parents deeply desire to do what's best for their kids, but they worry that they can't. Single & Parenting groups address these concerns. They are designed to help single parents discover how to deal with their deep down worries and their day-to-day struggles. At a weekly meeting, single parents will meet with other single parents to learn and discuss some amazing parenting strategies and hope-filled insights.
Registration Fee: $20 // Scholarships available.