Central Community

Preschool

Central Community Preschool offers a quality, Christ-centered early childhood education that speaks to the whole child. Through playful learning and meaningful experiences, children will learn the skills needed to be successful, while growing in relationship with Jesus Christ. Our mission is to unlock the potential in every child, and to see each child as an individual with unique gifts and strengths. We strive to nurture a passion for learning and a love for the Lord Jesus Christ that will stick with them for the rest of their lives!
Want to know more about our program?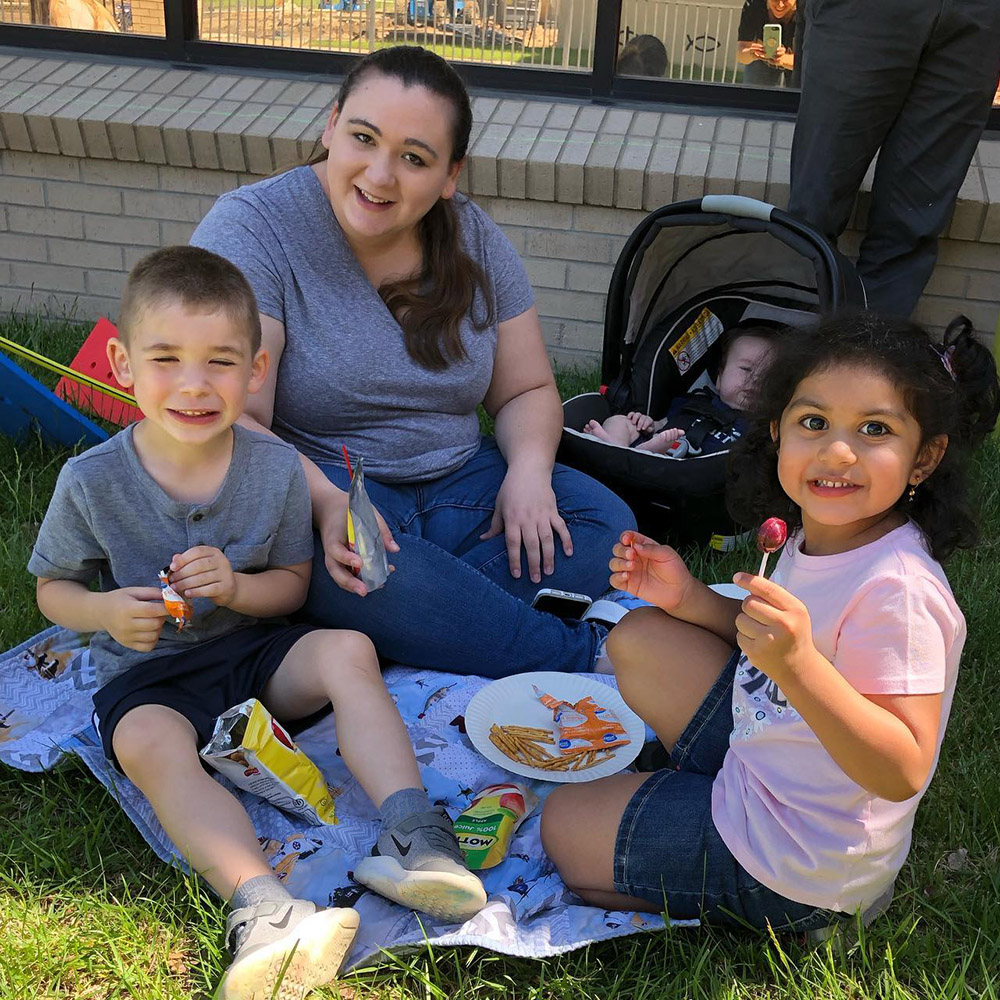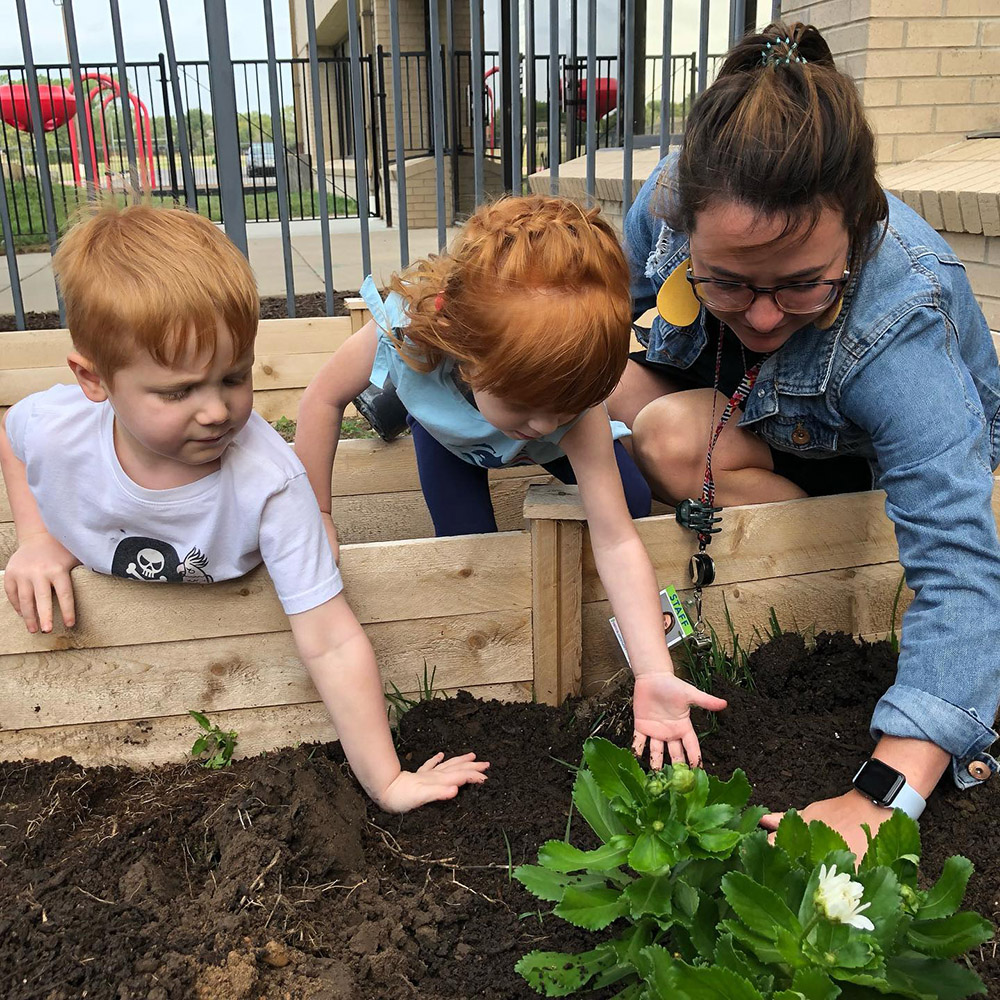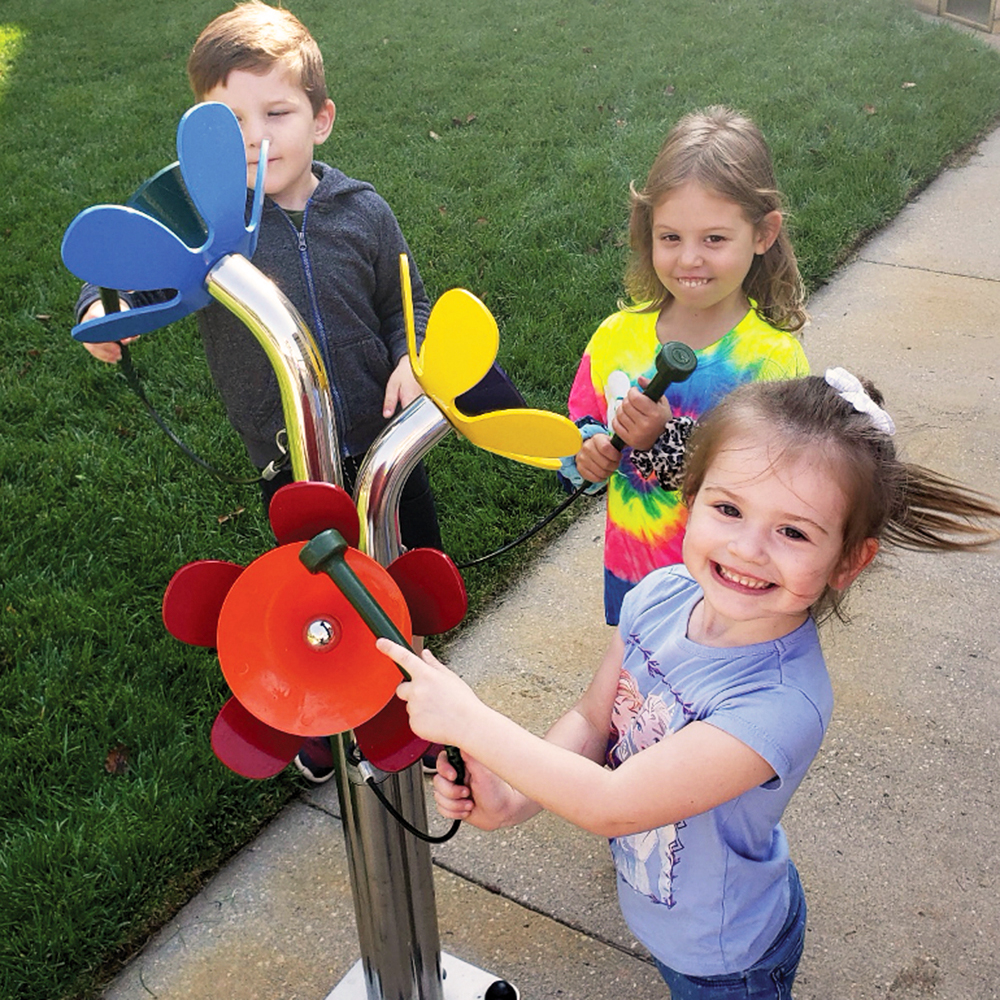 Our competitive curriculum includes Zoo Phonics and Handwriting Without Tears, as well as a variety of other learning resources that promote language arts, math, science, creative arts, and gross and fine motor skills. Our curriculum and assessment process are designed to meet each child where they are developmentally, and then help them continue growing.
Our gifted and dedicated teaching team is made up of highly-qualified educators who exceed required qualifications. They are passionate and committed to reaching the heart of each child, while engaging the minds of their students in challenging, yet achievable ways.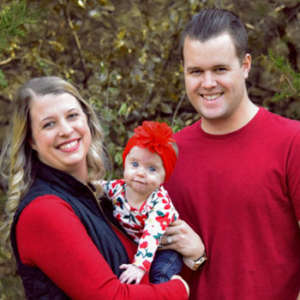 My name is Mariah Baughman, and I am the Program Director at Central Community Preschool. I have been married to my husband, Alex, for four years and we have a daughter, Teagan, who is 2! We also have two mini doxies at home, Harley and Elsa, that keep us very busy! I graduated from Kansas State University with a Bachelor's of Science in Psychology and a Bachelor's of Human Ecology in Family Studies and Human Services. I love being a part of something that encourages learning and Jesus in a way that is fun for children! This will be my fourth year at CCP and I can't wait to see what God has in store!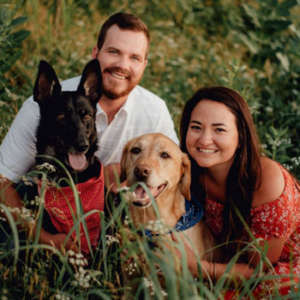 My name is Maci James, this is my husband, Jake, and our two dogs, Kota and Zeke. I graduated from McPherson College with a Bachelor's in Elementary Education with an endorsement of Special Education. This will be my fifth year of teaching and third year at CCP. I am very passionate about making an impact and growing kingdom changers!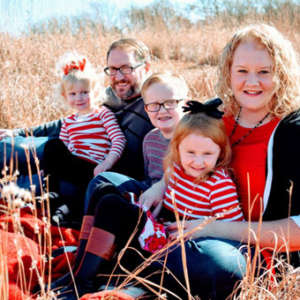 Hi! My name is Lindsay Morgan and this is my third year as a 3's lead teacher at Central Community Preschool. I have a Bachelor of Education in Special Education from the University of Central Oklahoma and a Master of Education in Special Education from Southwestern College. Before I taught preschool I was a special education teacher at a local high school for 15 years. My husband, Zach, and I have been married for 13 years and we have three amazing children! Knox is nine, Isla is five, and Harlow is three years old. They are the light of our life! I am so excited to come back to CCP for another amazing year!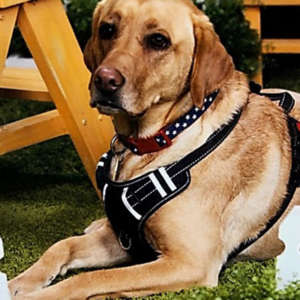 This is Zeke! He is Ms. Grimes' classroom assistant. Zeke is 3 years old (that is approximately 21 in human years). He trained for eight months at Midwest Dog Center in Andale to earn his therapy dog degree. The kids adore him and he brings a calming presence into the classroom. He loves swimming in the lake, bones, cuddles, and kisses! His personality makes everyone feel welcome and we are very lucky he is a part of our CCP family!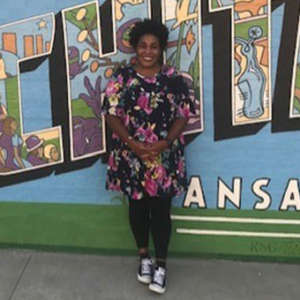 My name is Grace Humphries and I am proud to call Wichita, Kansas home. I graduated from Colorado State University with a Bachelor's in Family Consumer Sciences with an endorsement of Child Development and Family Studies. This will be my eighth year of teaching Early Childhood Education and my first year at CCP. The Bible says in Esther 4:14, "…and who knows but you have come to your royal position for such a time as this." Being hired at CCP during the Covid-19 pandemic is a time that I will never forget! I am truly passionate and honored to serve alongside each child and family as we begin a new school year for God's glory and to become true WORLD CHANGERS for Christ Jesus.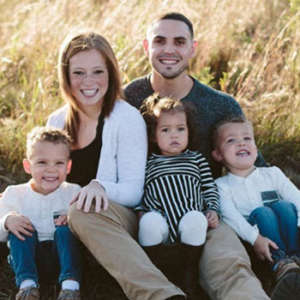 My name is Hannah Moncada, and I am thrilled to be returning to CCP for my second year as a Lead 3's Teacher. I have been married to my husband, Andrew, for four years. We have four-year-old twin boys, Asher and Aiden. As well as, a three-year-old daughter, Aspyn. They are all so excited to be attending CCP this year. I am currently working towards a degree in Early Childhood Education through Cowley County Community College. I will be finished with my certificate this December, then my Associate's in May. I taught at Treehouse Learning Center for two years as an assistant and then lead teacher. After that, I decided to be a stay-at-home mom when we had our boys. Then, God opened the door for me to join CCP last year when Asher and Aiden started preschool. I have also been involved in the kid's ministry at my church for the past six years. I cannot wait to see what all God has in store for this year!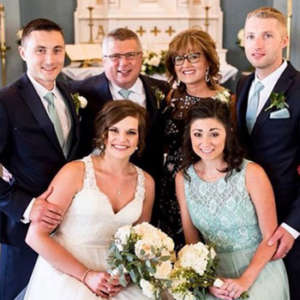 My name is Kim Jones. I am an assistant teacher at Central Community Preschool. I am so excited to be here! In the Spring of 2019, I retired from the Goddard Public Schools. My teaching career consisted of 33 years of teaching 1st-3rd grades in both private and public education. My husband Bryce and I have two grown sons and two beautiful daughters-in-law. We are also very excited to become grandparents in November! Our family also includes two dogs, Tucker (miniature schnauzer) and Toby (cockapoo). In my spare time, I love spending time with my family and boating on Table Rock Lake. I feel so blessed to be a part of CCP!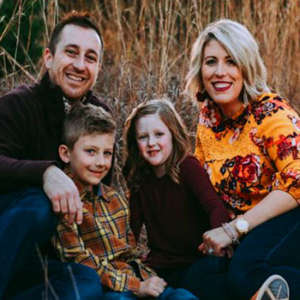 My name is Nicole Varner and I am a Substitute Teacher at Central Community Preschool. I am originally from Wichita, KS, but I have lived all over the world. Some of my favorite places I have lived are Nashville, TN, and Berlin, Germany. I have been married to my husband, Aaron, for 10 years and we have two children, Landon (7) and Harper (5). I graduated from Kansas State University with a Bachelor's in Family Studies and Human Services. I look forward to getting to know you and your children. What a blessing it is to be able to serve here at CCP!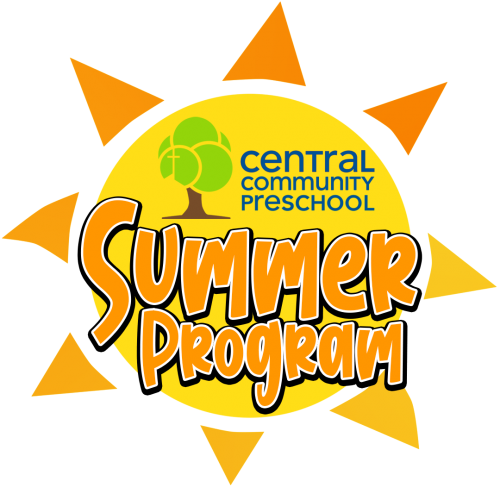 Session 1:June 1-25
9:00am-12:00pm// Cost: $200
Session 2:July 5-30
9:00am-12:00pm// Cost: $200
$25 Registration & Activity Fee (One-time fee for one or both sessions).Classes will involve a daily routine, including skill work, center rotations, snack time, and artwork, with plenty of summer fun sprinkled in!Ages 3-entering Kindergarten are eligible.
Limited Enrollment. Stop by the office to register or for more information.
3-year-olds
September-May
Tuesday & Thursday
8:45-11:45am
OR
12:30-3:30pm
$105 per month
3-year-olds
September-May
Monday, Wednesday, Friday
8:45-11:45am
$130 per month
4 & 5-year-olds
September-May
Monday, Wednesday, Friday

8:45-11:45am
OR
12:30-3:30pm
$130 per month
5-Day Pre-K
4 & 5-year-olds
September-May
Monday-Friday
8:45-11:45am
OR
12:30-3:30pm
200 per month
Non-Discrimination Statement
In accordance with Federal civil rights law and U.S. Department of Agriculture (USDA) civil rights regulations and policies, the USDA, its Agencies, offices, and employees, and institutions participating in or administering USDA programs are prohibited from discriminating based on race, color, national origin, sex, disability, age, or reprisal or retaliation for prior civil rights activity in any program or activity conducted or funded by USDA.
Persons with disabilities who require alternative means of communication for program information (e.g. Braille, large print, audiotape, American Sign Language, etc.), should contact the Agency (State or local) where they applied for benefits. Individuals who are deaf, hard of hearing or have speech disabilities may contact USDA through the Federal Relay Service at (800) 877-8339. Additionally, program information may be made available in languages other than English.
To file a program complaint of discrimination, complete the USDA Program Discrimination Complaint Form, (AD-3027) found online at: http://www.ascr.usda.gov/complaint_filing_cust.html, and at any USDA office, or write a letter addressed to USDA and provide in the letter all of the information requested in the form. To request a copy of the complaint form, call (866) 632-9992. Submit your completed form or letter to USDA by:
Mail: U.S. Department of Agriculture
Office of the Assistant Secretary for Civil Rights
1400 Independence Avenue, SW
Washington, D.C. 20250-9410;
Fax: (202) 690-7442; or
Email: program.intake@usda.gov
This institution is an equal opportunity provider.