What better way to spend Valentine's weekend than by investing in your marriage with the love of your life? Through powerful teaching from Christian marriage experts like Jimmy Evans, Dave and Ashley Willis, and many others, XO will bring you closer to God and each other, reigniting your relationship and creating a love that lasts.

By Central Community Church
At Central Community Church, we are committed to supporting and encouraging families, and that starts by equipping married couples of all ages with the tools and resources they need to grow in their faith and flourish together. That's why we're offering the XO 2022 simulcast completely free. This is a gift (valued at $99 per couple!) from Central Community Church to you.
In addition to live-streaming the entire conference together, we'll participate in dynamic worship with our Central worship team and laugh together. You and your spouse will not want to miss this opportunity to strengthen your relationship with God and with each other.
Central Community Church is a diverse body of believers located in Wichita, Kansas, whose mission is to know Christ and make Him known!

what is xo marriage conference?

XO Marriage Conference is a two-day experience that provides expert marriage advice and practical teachings to help couples navigate their marriage journey. The conference is held in Grapevine, Texas, but is broadcast across the world to churches and homes.
You'll hear from Christian marriage experts like Jimmy Evans, Dave and Ashley Willis, and many other leading speakers about the secrets to a healthy, thriving marriage. At XO, you can expect dynamic teachings, worship, and an inspiring environment that will help you and your spouse grow closer together and build a strong marriage.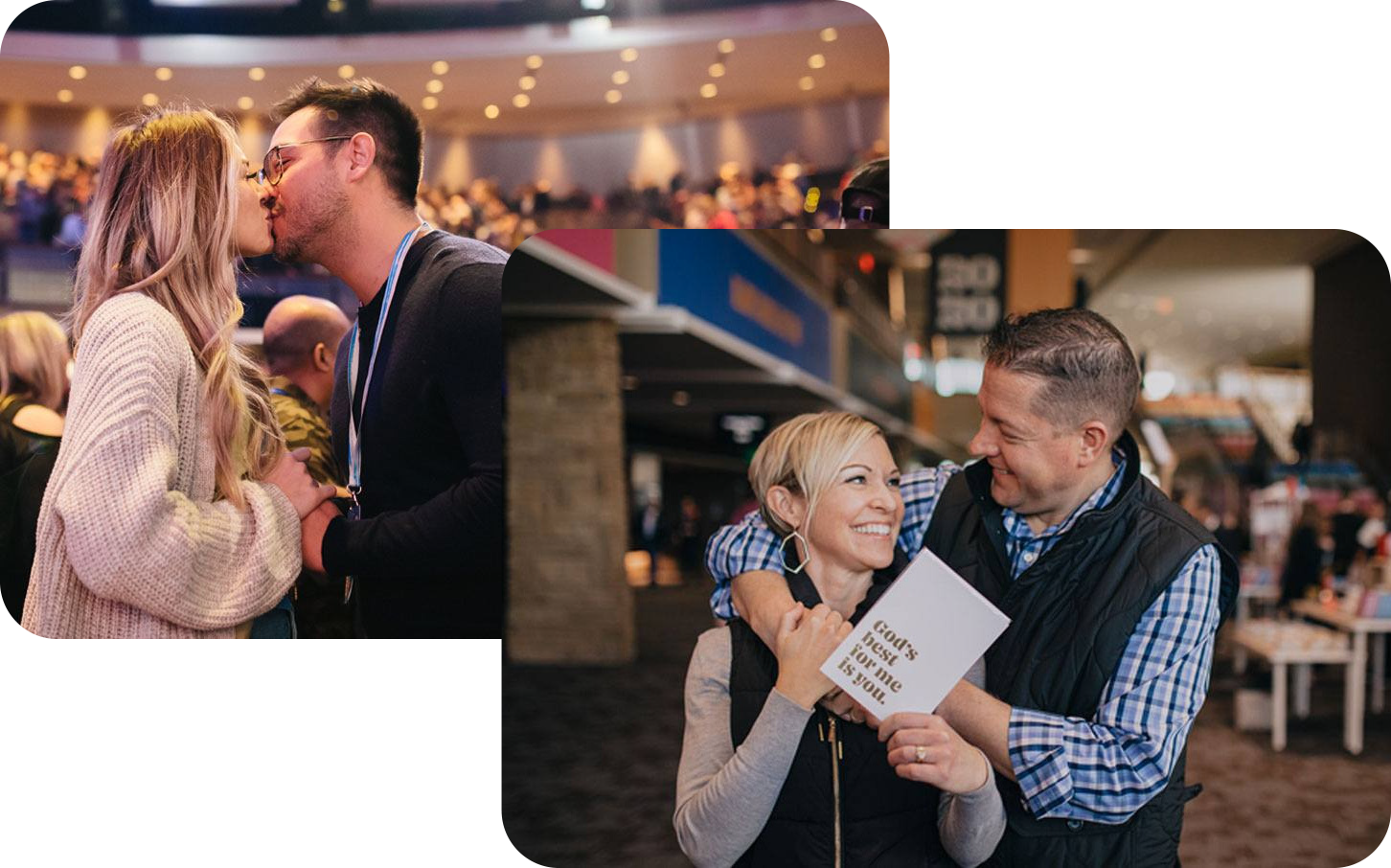 Friday, Feb. 11
Morning Session // 9:15am-12:00pm
Afternoon Session // 1:30pm-4:00pm
Evening Session // 6:15pm-9:00pm
saturday, Feb. 12
Final Session // 8:45am-12:30pm