Invite your friends, family, and colleagues to celebrate Easter and experience the joy and hope that can be found in Jesus's resurrection!
Downloadable invitation graphics can be shared on your social media accounts.
Add our Easter frame to your Facebook photo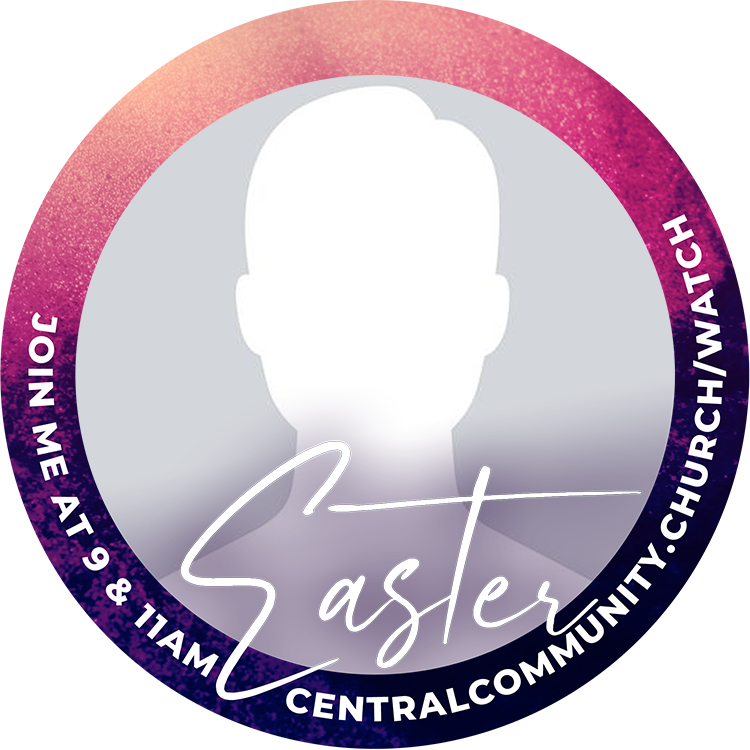 DIRECTIONS: Go to your Facebook profile > Click the camera icon next to your profile photo > Click "Add Frame" > Under "Choose Frame," type "Easter at Central Community Church 2021" and hit your Enter key > Select the frame that appears > Click "Use as Profile Picture"
Downloadable PDFs to print and share.